Tag:
outbound tourism
Outbound tourism, the foreign language name Outbound Travel, is a kind of tourism, that usually refers to the country or region outside their own country tourism vacation, is the most direct way to appreciate the exotic customs and civilization, covering the content that can be subdivided into each destination.
Tourism is divided into outbound tourism and domestic tourism. The content of outbound travel can be subdivided into various destinations, such as European tourism, Australian tourism, American tourism, Middle East and Africa tourism, etc. With the improvement of people's living standards, more people choose to travel abroad for holidays, and in 2009, the outbound market number was more than 40 million people. In 2009, China's outbound tourism experienced the dual impact of the financial crisis and the type the flu, and still maintained a small growth. outbound tourism.
Safety is the guarantee of enjoying a happy journey. It is best to buy travel accident insurance before departure, if there is an accident can get a timely rescue.
In the process of tourism, tourists should keep all possible proof materials, such as tourism contracts, tourism invoices, scenic spot tickets, medical documents, etc., not only by oral commitment. When necessary, consumers can negotiate the process of negotiation with travel agencies in the form of recording, for standby. Encounter infringement is more to time to travel agencies, consumer associations, tourism quality supervision, and other institutions to reflect.
For modern women, traveling alone
is not too difficult. However,
if you do
not consider
the safety problem
of tourism, it may be
cheated and
robbed when traveling, which will lightly hurt money, and seriously endanger personal safety. What safety issues should women pay attention to when traveling?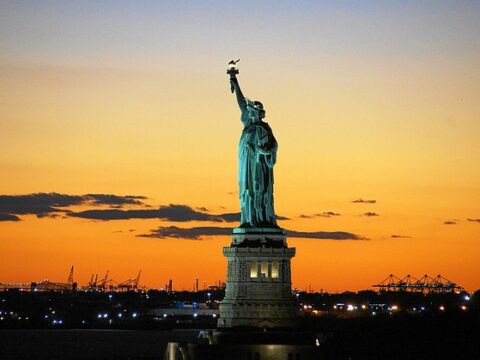 Everyone has a different impression of the United States. Why are many people reluctant to return home after coming to the United States? Whether Chinese…