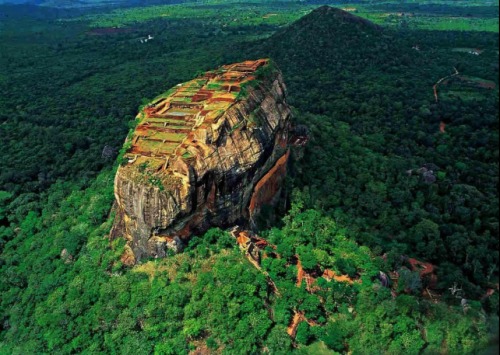 Among all the scenic spots in Sri Lanka, the most famous is Lion Rock, which is the symbol of Sri Lanka tourism. In other words, not going to Lion Rock in Sri Lanka is equivalent to not coming to Sri Lanka,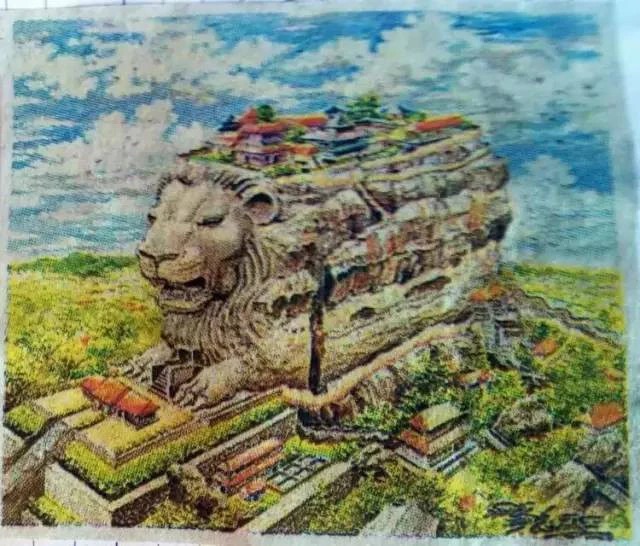 This is a real sky palace built on an orange-red giant rock. It is called Lion Rock. The coordinate is located in Sri Lanka. This huge rock is 200 meters high. Seen from a distance, Lion Rock protrudes on the flat ground in the northeast of Dambulla. The top is flat and looks like a big stone of a lion. The lion's head is weathered and falls off, leaving only a solitary lion's body. A garden palace built 200 meters high is hidden in it, Tourists often come here. He is known as the eighth wonder of the world and is also one of the world-class precious heritages protected by UNESCO. The tiger's magic skill nature is really impressive. Would you like to fly here in front of the screen?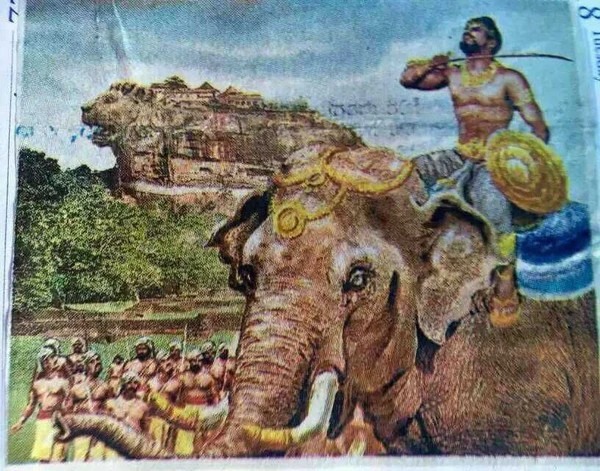 Construction history:
It was built by Kassapa (447-495 AD), king of the Moriya dynasty. In order to escape the revenge of Mogallana, the half-brother who avenged his father, King Kasiyabo killed his father and ascended the throne. During the eighteen years, he built this blockhouse palace with military protection more important than ruling significance along the mountain.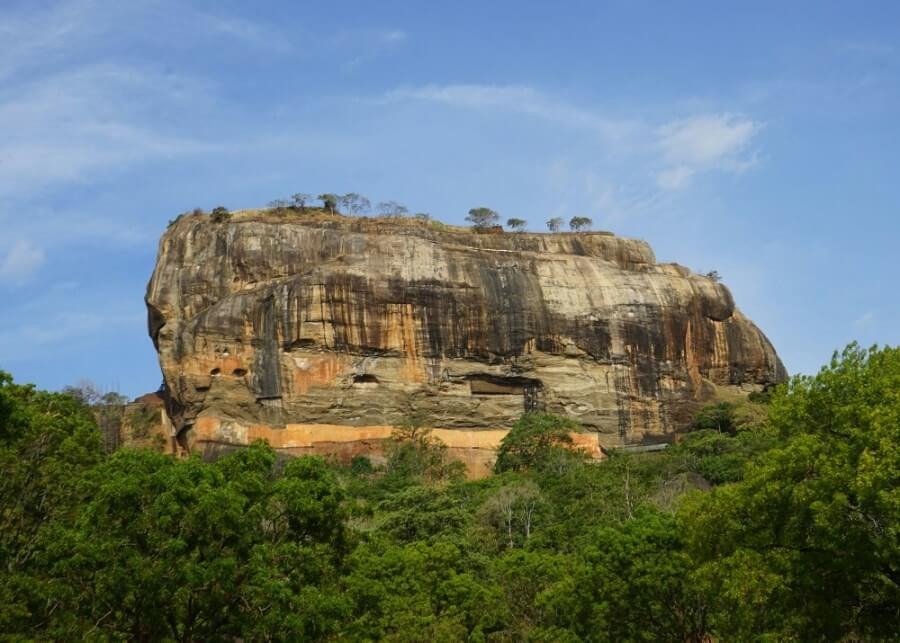 How this heavenly palace was built has always been a theme that archaeologists are happy to explore; On this steep cliff, how do people climb and transport materials to build palaces?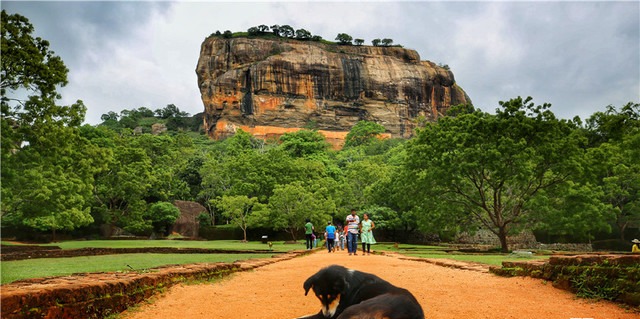 Tourism traffic information:
There is a long-distance bus from Danbule to Shiziyan. It usually starts at 7:00 and runs every 30 minutes. It takes about 45 minutes. The last bus back to Danbule leaves at about 19:00. Please confirm in advance.
You can also take the Tuk tuk from Danbule to Shiziyan. It takes about 30 minutes and costs about 600 rupees. Please negotiate the price in advance.