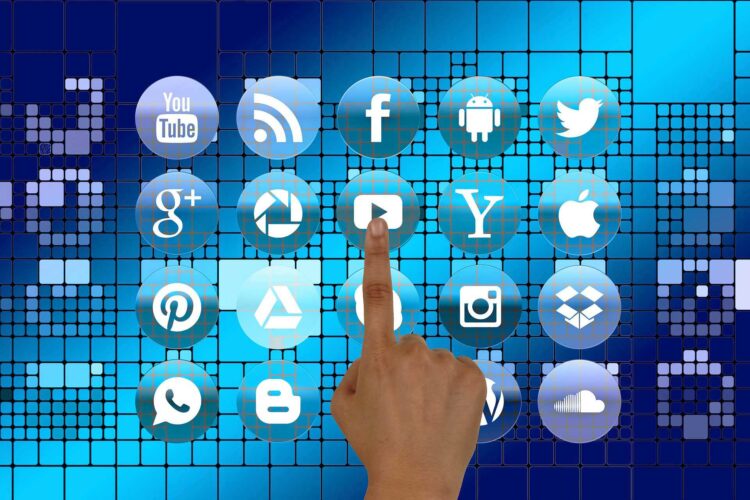 Name
Website
Affiliation
Introduction

Pandora TV
http://www.pandora.tv
Korean
Korean video website, providing the world's clearest picture quality 4HD, uploaded videos, personal media video streaming, live streaming, and the latest movie information.
NAVER TV
http://tv.naver.com
Korean
The Korean NAVER website video channel is the easiest and fastest way to watch videos
Kakao TV
http://tv.kakao.com
Korean
Korean Kakao website video channel.
NATE

http://pann.nate.com/video
Korean
Korean NATE website video channel, providing songs, music, dance, humor, parody, small animals, sports news, cooking, entertainment, games, animation, movies, TV, drama, and other video sharing
CLUBBOX
http://www.clubbox.co.kr
Korean
Provides download services for large files, movies, plays, comic strips, entertainment, and web videos
YouTube Korea
http://kr.youtube.com
Korean
YouTube Korean video website, provides videos of music, sports, games, movies, TV shows, news, hot spots, etc.
Afreeca TV
http://www.afreecatv.com
Korean
Korea Video Sites
Vaobab
solib.co.kr
Korean
Baobab is a famous Korean video-sharing website that collects a large number of original videos, a complete video library, etc. Users can easily upload, watch and share videos through this website
Magaroo
magaroo.co.kr
Korean
Magoo is a famous video-sharing website in Korea, mainly for users to upload, share and exchange videos, its video categories include life, funny, sports, entertainment, news and other aspects, popular with Korean people
Korean Movie Database
http://www.kmdb.or.kr/
Korean
Korean Movie Database (KMD) is an online database of Korean films, animations, actors and TV shows related to the Korean film industry. The platform allows users to search for film content from Korean history and learn about the development of Korean cinema.
National Theatre of Korea
https://www.ntok.go.kr/kr/Main/Index
Korean
The National Theater of Korea (The National Theater of Korea) was established by the Korean government in 1950 and is the first national theater in Asia and a centre for inheriting traditional arts and advocating modern art. The theatre is equipped with state-of-the-art lighting and sound facilities and can accommodate over 1,500 spectators.
SEEnJOY
http://www.seenjoy.com/
Korean
SEEnJOY is a Korean video chat website, founded in 1999, based in Seoul, mainly promoting video and voice chat, traditional text chat is not very clear to express the mood, the site through the video and voice way to let users more realistic understanding of each other.
Afreeca TV
http://www.afreeca.com/
Korean
AfreecaTV is a well-known Korean live video streaming website that provides content including entertainment shows, meals, baseball, football, basketball, music, games, anime, stocks and more. The site has a number of people live-streaming their own meal process, plus there are also intergalactic professionals streaming intergalactic first-looks on it.
Korea World Journal
http://www.segye.com/
Korean
Korea's World Journal is a national newspaper media, founded on February 1, 1989 and headquartered in Seoul, providing worldwide content on politics, economics, culture, society, automobiles, life, entertainment and more.
Jeonbuk Daily News
http://www.jjan.kr/
Korean
Jeonbuk Ilbo is a representative local newspaper in Jeollabuk-do, founded in 1952 and headquartered in Jeonju, Jeollabuk-do. It is known as the two representative news agencies in Jeollabuk-do, together with Jeonnam Ilbo in Jeollanam-do.
Jeju Daily News
http://www.jejunews.com/
Korean
Jeju Daily is a local Korean language newspaper in Jeju, founded in 1945, originally named Jeju Shinbun and changed to its current name in 1996, mainly providing information on local, politics, economy, education, culture, sports, entertainment, etc.
Korea Entertainment News Network
http://www.dispatch.co.kr/
Korean
Dispatch is a Korean celebrity media coverage website for the latest news, gossip, entertainment snapshots, gossip news, etc. in the Korean entertainment industry.
Arirang TV
http://www.arirang.co.kr/
Korean
Arirang TV is an English-language international television station based in Seoul, South Korea. It is operated by the Korea International Broadcasting Exchange Foundation and features news, culture, documentaries, language instruction and entertainment programmes.
Daily North Korea
http://www.dailynk.com/
Korean
Daily NK (Daily North Korea) is an online newspaper in South Korea. Based in Seoul, South Korea, it is run by defectors and regularly reports news from North Korea through its network and informants in North Korea, with the slogan "DailyNK preparing the future of the Korean peninsula".
Seoul Sports Daily
http://www.sportsseoul.com/
Korean
Seoul Sports Daily is one of the most widely circulated sports newspapers in Korea. It is published every Thursday and focuses on Korean and world sports-related news.
OhmyNews
http://www.ohmynews.com/
Korean
One of the most influential news media in Korea, established in 2000, the website features a "civilian news" system, where any registered user of the website can become a reporter for OhmyNews and can also receive payment for his or her stories.
Korea Yongbong Literature Library
http://www.ypbooks.co.kr/
Korean
With six branches and an online bookstore, Yong Bong Bunkook in Korea is not only a bookstore but also a comprehensive cultural space dealing with various cultural items.
K-Bench
http://www.kbench.com/
Korean
Founded in 1998, K-Bench is one of the largest PC & IT information WEB sites in Korea, mainly engaged in service items, news, reviews, product introduction, etc.
Korea Culture Daily
http://www.munhwa.com/
Korean
Korea Culture Daily was founded on November 1, 1991, when it was a cultural rather than a general newspaper. The readers of The Culture Daily are the leaders of Korean public opinion, such as intellectuals, higher income groups, civil servants, entrepreneurs, etc.
Korea Daily Economic News
http://www.mk.co.kr/
Korean
Korea Daily Economic News is one of the largest economic newspaper groups in Korea. Founded in 1966, it publishes newspapers and magazines, as well as a TV channel MBN and a website.
BigFile
http://www.bigfile.co.kr/
Korean
A famous Korean download site that offers downloads of movies, TV, games, software, etc. Registration and login are required for downloading, and most content requires a fee.
Skylove
http://www.skylove.com/
Korean
Korean free chat dating site, founded in 1998, providing a professional dating platform and opportunities for many singles
Kyunghyang News
http://www.khan.co.kr/
Korean
Kyunghyang News is one of the 6 major national Korean-language dailies in Korea. It is privately owned and has comprehensive information, and has a certain authority and influence in the Korean news media.
Korea Nation Daily
http://www.hani.co.kr/
Korean
Founded in 1988, Korea Nation is a national newspaper that describes itself as the world's first newspaper to be truly independent of the regime and consortium.
Seoul Daily News
http://www.seoul.co.kr/
Korean
Seoul Daily News is one of the three major newspapers in Korea, headquartered in Seoul, the capital of Korea. Seoul Daily is the only newspaper in Korea that contains government shares.
Korea YTN TV
http://www.ytn.co.kr/
Korean
YTN TV is a mainstream media in South Korea. Its official website mainly reports various news and introduces TV channels and programmes, etc.
Korea Culture Broadcasting Corporation
http://www.imbc.com/
Korean
MBC TV is one of the three major mainstream television media in South Korea, known in Chinese as Korea Culture TV, which was established in 1961 as a private television station. The news tentacles have reached out to major cities around the world, with major programming genres such as news, sports, discussion, and documentaries.
SayClub
http://www.sayclub.com/
Korean
SayClub is a famous Korean dating and chatting website, founded in 1999.
Bugs
http://www.bugs.co.kr/
Korean
Bugs is a Korean music portal that provides the latest artists' albums, MTV and other contents, where you can find Korean lyrics of almost all Korean songs.
Club5678
http://www.club5678.com/
Korean
Korean dating website containing virtual image, video chat room, photo album, music and other sections. The website is developed and operated by INFOREX itself. The interface is very sophisticated and the video chat is quite hot.
Korea SBS TV
http://www.sbs.co.kr/
Korean
SBS is a very influential Korean TV station, established in 1990, whose programmes are mainly new and strange and have gained the popularity of young people. SBS website has many themes such as news, music, entertainment, film and TV.

Freechal
http://www.freechal.com/
Korean
Freechal is a famous video sharing website in Korea, launched in 1999, providing users with communication, games and entertainment.
CINE21 Korea Magazine
http://www.cine21.com/
Korean
The homepage of Cine21, a Korean film magazine that is published once a week and features reports on film premieres, interviews with filmmakers, film reviews and other related topics. It has a special database of film productions and filmmakers, and can be considered as a professional film website of high standard.
Mgoon
http://www.mgoon.com/
Korean
Mgoon is a mainstream Korean video broadcasting website, founded in late 2005, offering a wide variety of video clips.
mncast
http://www.mncast.com/
Korean
mncast is a famous video sharing website in Korea, the website includes a lot of good looking videos.
Korea Film Center
https://www.koreafilm.or.kr/
Korean
Korean Film Centre, offering bilingual versions in Korean and English. The main contents of the website include: introduction to the Video Archive, introduction to the history of Korean cinema, reports on film-related events, film database, etc.
Central Daily News
http://www.joins.com/
Korean
Founded in 1965, JoongAng Daily Group is the most comprehensive and reliable news carrier in Korea. JoongAng Daily Group is a leading multimedia group in Korea, providing a wide range of services including newspapers, magazines, book publishing, cable TV and the Internet.
Korea Radio International
http://www.kbs.co.kr/
Korean
Korea Broadcasting Service (KBS) is the only international broadcaster in Korea. All KBS TV programs and broadcasts can be watched online for free on the KBS website, and more attractively, the latest dramas and behind-the-scenes footage can be watched.
Chosun Ilbo
http://www.chosun.com/
Korean
The Chinese online version of Korea Chosun Ilbo, the most influential news media in Korea and the oldest and most widely circulated newspaper on the Korean peninsula inspects the world as the eye of Korea. The newspaper's stance tends towards a conservative view of Korea.
PandoraTV
Pandora.tv
Korean
Pandora TV (Pandora TV) is a video-sharing website with content submitted by users. The company was established in October 2004 and is headquartered in Seoul Gangnam Building, Yeoksam-dong, Gangnam-gu, Seoul.
Pandora TV was the first website to have users submit video clips and embed advertisements in the videos, and it also offers unlimited upload storage capacity for users. The company also operates Pandora TV Ltd.
In 2007, PandoraTV was the fastest-growing website in Korea, and in 2008, it was the largest video-sharing website in Korea with 3.6 million members. At that time, it held 35% of the market share of video-sharing sites in Korea. Since April 2008, the site has been available in English, Chinese and Japanese.
YTN
http://ytn.co.kr/
Korean
YTN is a Korean 24-hour news channel. It was established on September 14, 1993, and went on air on March 1, 1995.
YTN WORLD is the international arm of YTN, which first aired in 1995. TN WORLD provides 24-hour Korean domestic news and international news. in 2014, it launched TrueVisions channel 126 in Thailand.