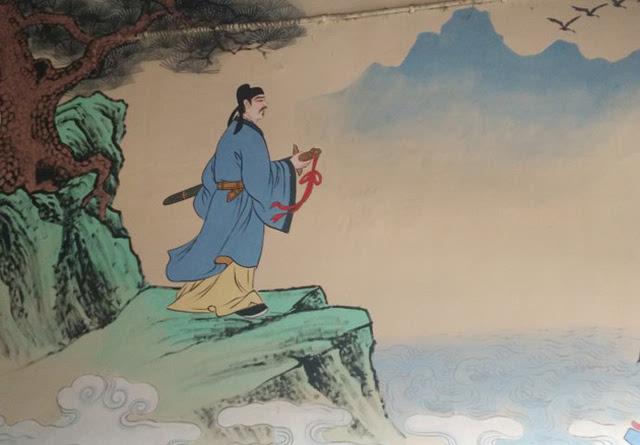 西江月夜行黄沙道中(辛弃疾)
West River Moon: Traveling on Yellow Sand Rover at Nighttime (Xin Qiji)

明月别枝惊鹊,
Bright moonlight wakes perched magpies.
清风半夜鸣蝉。
Deep into night, breeze brings cicadas' chirping.
稻花香里说丰年,
Miles of paddy scent tell of a bumper crop year.
听取蛙声一片。
Take it from a mix of frogs' croaking.
七八个星天外,
Seven to eight stars are faraway in sky.
两三点雨山前。
Drizzle sprinkles in front of mountain.
旧时茅店社林边,
Long ago, a straw inn sat beside temple's woods.
路转溪桥忽见。
It pops up after road's bend at creek and bridge.

translated text:
The bright moon in the sky rose to the treetops,
Starked away the magpies living on the branches.
The cool evening wind seems to blow to the distant cicadas cry.
In the aroma of the rice, People talk about the good harvest year,
I heard the cries of frogs, As if to talk about the bumper harvest year.
Light clouds are floating in the sky, The twinkling stars fade and appear,
A falling light rain fell in front of the mountain,
I hurried across the small bridge to take shelter from the rain.
In the past, where was the hut shop near the woods near the Land Temple?
Turning a corner, the thatched shop suddenly appeared in front of him.