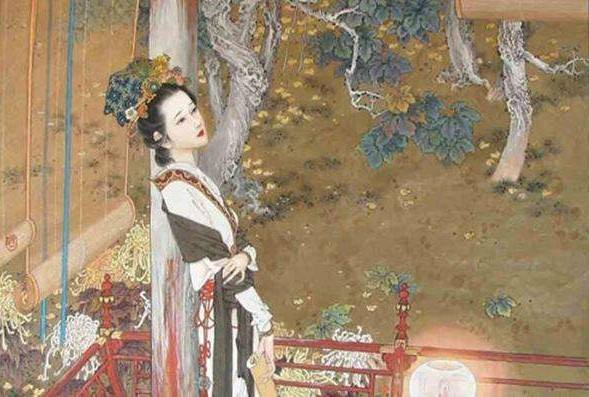 一剪梅
李清照
红藕香残玉簟秋,
轻解罗裳,独上兰舟。
云中谁寄锦书来?
雁字回时,月满西楼。
A Spray of Plum Blossoms
Li Ch'ing-Chao
The fragrant red lotuses have withered away,
My jade-like mat turns cool on autumn day.
Lightly putting off my silky coat,
Alone I boarded on the pretty boat.
Looking back, the wild geese fly,
Who's to send me a letter through clouds' sky?
My west chamber window's full of moonlight.
花自飘零水自流,
一种相思,两处闲愁。
此情无计可消除,
才下眉头,却上心头。
Flowers drift alone out of the smell,
The creek running alone is natural.
There's one kind of lovesickness,
Coming from two places with sadness.
No way could cure such a sickness,
Just falling down from my eyebrows,
into my heart with sorrows.
——————————————————————————————————————————
如梦令

昨夜⾬疏风骤,浓睡不消残酒。
试问卷帘⼈,却道"海棠依旧"。
知否,知否? 
应是绿肥红瘦。

Last night the strong wind blew with a rain fine;
Sound sleep did not dispel the aftertaste of wine.
I ask the maid rolling up the screen.
The same crab apple,"says she,"can be seen."
"But don't you know,Oh,don't you know
The red should languish and the green should grow?"