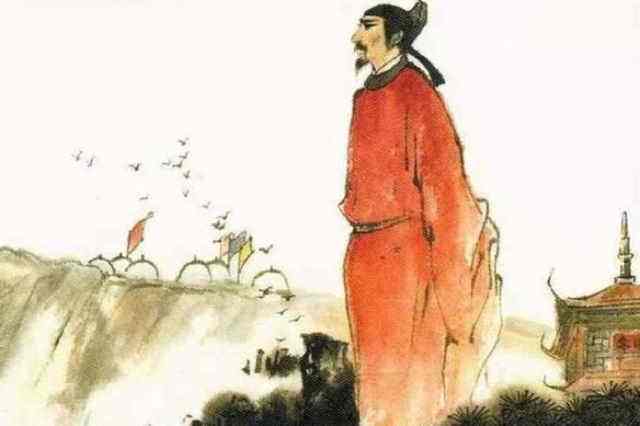 辛弃疾 《千年调》
左手把青霓,右手挟明月。吾使丰隆前导,叫开阊阖。周游上下,径入寥天一。览县圃,万斛泉,千丈石。
钧天广乐,燕我瑶之席。帝饮予觞甚乐,赐汝苍璧。嶙峋突兀,正在一丘壑。余马怀,仆夫悲,下恍惚。
Song of a Thousand Years
The Green Rock
Xin Qiji
In my left hand I hold the rainbow bright
And I bring down the moon with my right.
I order the Thunder God to go before
To open for me the celestial door.
I go up and down, far and nigh,
Become one with the only and lonely sky.
I see the hanging mountain
And the inexhaustible fountain,
And the green rock of a thousand feet high.

Hearing heavenly music played,
I'm feasted by the Pool of jade.
Our Lord invites me to wine
And gives me a mini-cliff divine.
Rugged and steep,
It epitomizes mountain high and valley deep.
My horse won't leave,
My servant seems to grieve.
Awake, I don't believe.