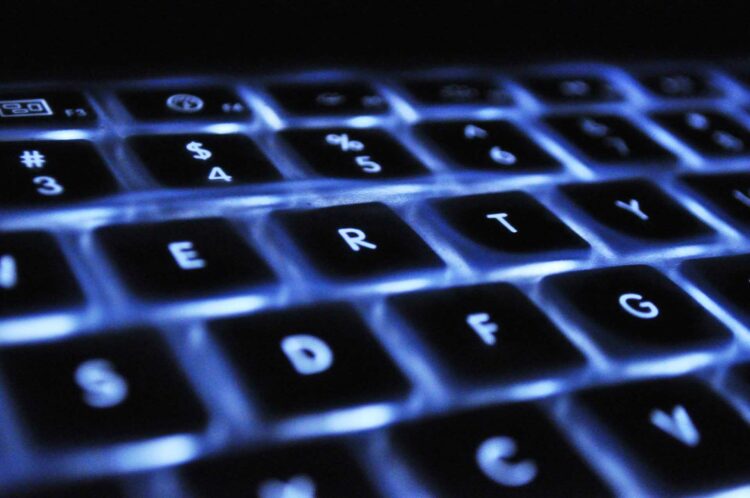 Name
Website
Relationships
Introduction
Official website of the Brazilian Federal Government
http://www.brasil.gov.br/
Brazilian
This website is the official website of the Federal Government of Brazil and contains information on government overview, government agencies, e-government, government highlights, economy, business investment, education, culture, and information on people's livelihood.
Meia Hora
http://meiahora.ig.com.br/
Brazilian
Meia Hora is a Brazilian daily newspaper, based in Rio de Janeiro, started in 2004 and is one of the cheapest newspapers in Brazil.
O Estado de S. Paulo
http://www.estadao.com.br/
Brazilian
O Estado de S. Paulo, founded on January 4, 1875, is a daily newspaper in the city of São Paulo, Brazil, and is distributed throughout the country.
Universo Online(UOL)
http://www.uol.com.br/
Brazilian
Universo Online (UOL) is a Brazilian online services and Internet service provider with 28 sites and more than 500 channels, and its Portuguese portal is the leading portal in Latin America and the largest in the Portuguese-speaking world.
Brazil Online (BOL)
https://www.bol.uol.com.br/
Brazilian
Brazil Online (BOL) is a comprehensive portal, created in April 1996, offering an advanced free email service, as well as a collection of various channels such as news and entertainment.
Famous Brazilian portals
http://www.globo.com/
Brazilian
A famous Brazilian portal with a rich and informative website news with little commentary and, as it is also a very authoritative TV station itself, many programs are available online.
Imprensa Nacional
http://www.in.gov.br/
Brazilian
Official website of the Brazilian national news agency (Imprensa Nacional), offering a wide range of services such as national news, newspaper inquiries, and published material.
Istoé
http://www.istoe.com.br/
Brazilian
Istoé magazine is an important mainstream media in Brazil. It is part of the Trêsl publishing group and is published as a weekly magazine with a circulation of more than 300,000 copies per issue, with a more liberal and radical stance.
Abreu Group
http://www.abril.com.br/
Brazilian
Founded in 1950, the Abreu Group is the second-largest media group in Brazil, headquartered in São Paulo. It has extensive partnerships with leading media outlets such as Sony Entertainment Platform and MTV Brazil, providing users with detailed information on international news, music, entertainment, sports, radio, and domestic Brazilian content.
MSN Brasil
http://br.msn.com/
Brazilian
MSN Brasil – MSN Brazil site, news, shopping, Hotmail, a portal to chat services.
Starmedia
http://www.starmedia.com/
Brazilian
A popular portal site for North and Central America that includes Spanish and Portuguese language services.
Yahoo
http://br.yahoo.com/
Brazilian
Yahoo! Brazil site, personalized content and search solutions, chat rooms, free email, clubs, shopping, music, news…
Canais Globo
http://canaisglobosat.globo.com/
Brazilian
Canais Globo, formerly known as Globosat, is a Brazilian pay-TV content services company, part of Grupo Globo
Super Interessante
super.abril.com.br
Brazilian
The Brazilian scientific magazine Super Interessante is a Brazilian monthly magazine dedicated to the sphere of culture and science, founded in September 1987 with the acquisition of the Spanish MUY Interesante by Editora Abril.
National Library of Brazil
www.bn.br
Brazilian
The National Library of Brazil is part of the National Ministry of Education and Culture and its main objective is to preserve and collect Brazilian book literature.
Espbr
www.espbr.com
Brazilian
Esper: The Brazilian Sports New Network Central Network is a website dedicated to Brazilian sports news coverage, as long as it introduces the sport of football and follows the latest news from the world's most famous football clubs, as well as providing sports video content, all of which is updated in real-time, making it easy for sports fans to get the latest news and developments.
Official website of the Brazilian newspaper Reims Sport
www.lancenet.com.br
Brazilian
Lancet: Brazil Lancet is one of the leading sports media newspapers in Brazil, covering news on domestic football in Brazil, as well as providing professional commentary and breaking news on world football. It's that time of year again when the World Cup is in Brazil, and the world sports media gather in Brazil, Lancet football newspaper has become the object of attention of the world media.
Translated with www.DeepL.com/Translator (free version)
Valor Economico
https://valor.globo.com/
Brazilian
Valor Economico is a mainstream Brazilian economic newspaper founded in 2000 and published Monday to Friday, providing news on finance, investment, policy, companies, and the domestic and international economy.
globo.com
https://www.globo.com
Brazilian
Only on globo.com, you will find all the information about the Grupo Globo content and brand. The best online videos about Brazilian entertainment, sports, and news.
O Globo (Brazil)
http://www.oglobo.globo.com/
Brazilian
O Globo (Brazil), the largest newspaper in Brazil.
Folha de Sao Paulo
http://www.folha.uol.com.br
Brazilian
Folha de Sao Paulo is the largest circulation newspaper in Brazil and the largest in South America. Founded in 1921, Folha de Sao Paulo is a nearly century-old newspaper with a more liberal and radical stance. The main sections include politics, economy, society, sports, and culture.
O Estado
http://www.estado.com.br/
Brazilian
O Estado de São Paulo (São Paulo State Newspaper) is an influential newspaper published in São Paulo, Brazil's largest city, and is published daily except Mondays. It is known for its full coverage of national and international news and the publication of important official government statements.
Area VIP
https://www.areavip.com.br
Brazilian
Celebrity news, TV news, fiction, gossip.
Portal do Holanda
https://www.portaldoholanda.com.br
Brazilian
The largest news portal in the Amazon.
Terra
https://www.terra.com.br
Brazilian
Check out the latest news and best live broadcasts from Brazil and the world, sports, entertainment, lifestyle, and fashion on Terra, and watch the best videos on TerraTV.
The Rio Times

https://riotimesonline.com
Brazilian
The Rio Times is an English-language publication dedicated to anyone interested in Brazil and Mercosur. In addition to keeping up with national and local events, The Rio Times will also cover issues of particular interest to foreign nationals here
SBA TV
http://www.sba1.com
Brazilian
SBA TV (Brazilian Agricultural TV) is a well-known professional media in Brazil, focusing on broadcasting agricultural TV programs.
The Voice Brasil
http://tvg.globo.com/programas/the-voice-brasil/
Brazilian
The Voice Brasil is the Brazilian version of The Voice series, which started in 2012 and is broadcast by Rede Globo TV in Brazil. This version of The Voice is made up of three stages: a blind audition, a ring battle, and finally a live show.
TV CUBANA
http://www.tvcubana.icrt.cu/
Brazilian
Cuban TV is similar to China's China Central Television (CCTV) and includes almost all of Cuba's TV programs on several channels, making it one of the largest TV stations in the country.
CUBA.CU
http://www.cuba.cu/
Brazilian
Cuba. cu is a well-known Cuban portal with news on current affairs, international, military, culture, education, technology, and entertainment, and also contains information on lifestyle services, such as weather forecasts, travel information, and classified ads.
BOHEMIA
http://www.bohemia.cu/
Brazilian
La Boheme is a newspaper founded in Cuba in 1908 and published weekly, with a circulation of 100,000 copies every fortnight during a special historical period and the US embargo against Cuba.
CANAL HABANA
http://www.canalhabana.icrt.cu/
Brazilian
Canal Habana is one of Cuba's leading television stations, with a focus on general programming. The site offers a variety of television services such as broadcast schedules, previews of content, recaps, online programming, and program guides, and is available in Spanish.