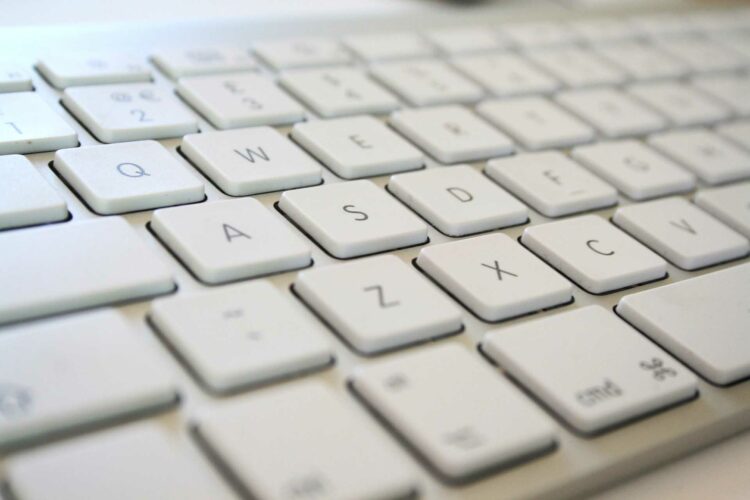 Name
Website
Relationships
Introduction
Terra
http://www.terra.com.ar/
Argentine
One of the largest portals in Argentina, the portal offers news, technology, sports, music, chat, online shopping, search, maps, and more.
The Buenos Aires Herald
http://www.buenosairesherald.com/
Argentine
The Buenos Aires Herald is the most famous newspaper in Argentina and the only English-language newspaper. Founded in 1876, it has a long history of covering a wide range of news categories, covering Argentine news and political news, and has a deep influence within Argentina.
Radio Nacional
http://www.radionacional.com.ar/
Argentine
Radio Nacional is Argentina's state-run radio station, founded in 1937, broadcasting nationally from the capital Buenos Aires, with rebroadcasts in the country's provincial capitals and additional broadcasts to the public.
Radio America
http://www.amradioamerica.com/
Argentine
Founded in 1948, Radio America (Argentina) is a private radio station that broadcasts 24 hours a day in Spanish, covering 70% of the country, with content from our correspondents and news agencies such as America, Press Union, and EFE.
Pagina 12
http://www.pagina12.com.ar/
Argentine
Founded in 1987, Pagina 12 is the third-largest newspaper in Argentina. It is mainly distributed in the country, with news from our journalists and national and international news agencies, with a focus on politics and finance, with a circulation of 60,000 on weekdays and 85,000 on Sundays.
The Inter-American News Agency (TELAM)
http://www.telam.com.ar/
Argentine
The Inter-American News Agency (TELAM) is the official Argentine news agency, founded in 1945, and is the most important provider of media content in Argentina, with a large presence in the Americas, mainly in the areas of news reporting, design, and delivery of advertising for all state institutions and state-owned enterprises.
La Prensa
http://www.laprensa.hn/
Argentine
La Prensa is the oldest surviving newspaper in Argentina, founded in the capital in 1869 as a daily newspaper in folio, with around 20 pages a day, covering politics, society, economy, culture, sports, entertainment, and so on. It has a conservative political orientation and a daily circulation of about 40,000 copies.
El Cronista
http://www.cronista.com/
Argentine
El Cronista (The Chronicle) is a business daily newspaper published and distributed in the capital Buenos Aires, first published in 1908 and changed to its current name in 1989, it was the first of the Argentine newspapers to publish online.
https://www.ambito.com/
http://www.ambito.com/
Argentine
Ambito Financiero is a Spanish-language financial newspaper founded in 1976, with a circulation of around 80,000 copies, aimed at the Argentine government and senior executives in the corporate, business, and financial world.
Argentine newspaper La Nación
http://www.lanacion.com.ar/
Argentine
La Nación is one of Argentina's leading newspapers, founded in 1870. The website contains news, sports, entertainment, technology, and other information. In addition to news, it also offers services such as car buying and online shopping.
Argentine newspaper La Horn
http://www.clarin.com/
Argentine
Website of the Argentine newspaper La Horn, which was founded in 1945. The website of La Trumpet provides timely and accurate coverage of current events in the international arena, with special sections and timely commentary on sports, business, and finance.
I.Sat
http://isat.la.amoelcine.com/
Argentine
I.Sat is an Argentinian cable channel based in Buenos Aires, Argentina, which broadcasts movies, TV series, and music, with an audience of 18 to 39 years old, providing information and airtime of various programs, online videos, etc. The language of the website in Spanish.
America TV 2
http://www.america2.multimed
iosamerica.com.ar/
Argentine
America TV 2 is a commercial television station covering the whole of Argentina, based in the Argentine capital Buenos Aires. It features show times, content, online videos, etc. The content is based on gossip, drama programs, and news, and the language of the website is Spanish.
Telefe – Siempre Juntos
http://www.telefe.com/
Argentine
Telefe – Siempre Juntos was originally an Argentine state-owned television station, privatized in 1989, presenting the various programs broadcast by the station, time trailers, videos, news, topical reviews, etc. The website is in Spanish.
Argentine government website
http://www.casarosada.gov.ar/
Argentine
Argentine government website. Argentina is a federal state with a representative democracy and the Cabinet is the executive body of the government.
Yahoo Argentina
http://ar.yahoo.com/
Argentine
Yahoo Argentina website with sections on cars, football, dating, entertainment, finance, horoscope, shopping, weather, and more.
Canal 9
www.elnueve.com.ar
Argentine
Canal 9 is a general entertainment television channel based in Buenos Aires, Argentina, offering news, soap operas, talk shows, and movies, with a history dating back to June 9, 1960.
CuevaNa.tv
www.cuevana.tv
Argentine
CuevaNa.tv: Argentinian Free Movies and TV is an Argentinian video site offering free and high-quality movies and TV content with Spanish subtitles Created in October 2009, this site is one of the leading video sites in Argentina.
Google search engine Argentina site
http://www.google.com.ar/
Argentine
Google search engine Argentina site, web, image, and news search, supports personalized search and local search, offers forum, email, calendar services, and desktop search tools.
La Capital
http://www.lacapital.com.ar/
Argentine
The online version of La Capital (Argentina), provides news on politics, the economy, society, sports, the world, etc.
Argentine news and world news
http://www.perfil.com
Argentine
Argentine news and world news.
TN.com

http://tn.com.ar
Argentine
TN.com.ar is the most-watched news channel in Argentina, with the latest news from Argentina and the world.
Infobae
https://www.infobae.com
Argentine
Live news from Argentina and the world.
Clarín
http://www.lavoz.com.ar
Argentine
News from Argentina and the world. News is updated 24 hours a day and in Spanish.
C5N TV
http://c5n.infobae.com/
Argentine
C5N is an Argentine news cable channel, created by private individuals, which presents the various programs broadcast by the station, time previews, executive summaries, recaps of past programs, updates on topical issues, etc. The website is in Spanish.