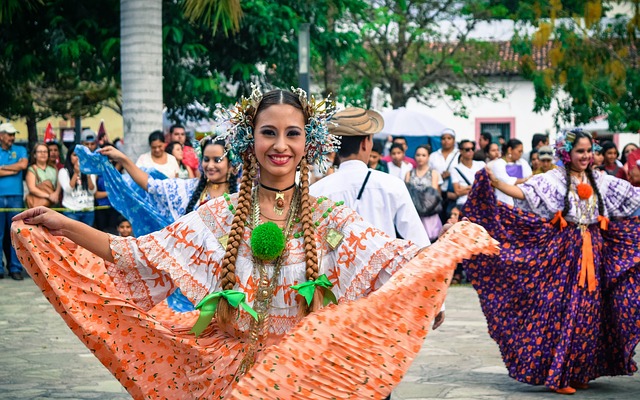 The following content is for reference and learning only, and the ranking is not divided.
Label
Name
Introduce
1
La Fortuna Suspension Bridge Park
The most famous park in La Fortuna should be the
Regional National Park, but after reading many evaluations
on the trip advisor, I chose not to go. Instead, I went to the suspension bridge park. One reason is that it is more interesting, and the other is that there is a detailed
introduction on his website, which also attracts me.
In general, it's worth seeing a park. It takes 2-3 hours to
walk down. There is a free parking lot in the park. You can
go to live with the group by yourself. The price is also reasonable. For details, please refer to their website. There
is an excellent scenic spot for shooting volcanoes at the
gate of the park. There are six or seven suspension bridges
and some ordinary bridges in the park. There are many
animals
and plants, such as butterflies, hummingbirds, raccoons, marching ants, squirrels, and monkeys. If you want to see
other more exotic animals, it is recommended to join the tour group, and the local guide will introduce more.
2
La Fortuna waterfall
This is a small waterfall next to the city, which requires 500 steps to go up and down. Three stars are recommended because you can swim under the waterfall, which is a rare experience. There is a small scenic spot that you can go to when you have time, and you can stay for 1-2 hours. At the bottom of the mountain, you can play under the waterfall.

3
Monteverde Cloud Forest Reserve
There are only two stars in the recommendation index
because it rained heavily on the day we went, and there
was no dry place on us all the way down. Because of this, I didn't stop to see more animals and scenery. The scenery
seen from the top of the mountain is shrouded in clouds
due to the weather.
4
Manuel Antonio National Park
I personally think it's worth going to a park. Online
comments on this park are mixed, mainly saying that there
are more tourists and over-exploitation. But I still feel
pretty good after I've been there. The park is not big,
and it takes only 1-2 hours to walk around. But there are Manuel Antonio beach, golden sand beach, and blue
water in the park, which makes me feel great. I can enjoy
the lazy time in the afternoon on the beach. There are also many wild animals inside. This visit saw white-faced
monkeys, black monkeys, deer, raccoons, all kinds of birds, lizards, and sloths lying lazily on the ten-meter tree.
5
San Jose Museo Nacional
Located in the center of San Jose, the National Museum is worth visiting if you have time. The museum displays the historical development track of Costa Rica's nature and humanities. The tour time is about 1-1.5 hours.
6
San Jose Central Market
I think I must go to a market in downtown San Jose. The
market is full of fruits and vegetables, fish and meat, restaurants and souvenirs. You can feel the local culture.
You can bargain. The market doesn't go around for half an
hour or so. If you want to eat or buy something, you may stay longer.
7
Precolumbian chiefdom settlements with stone spheres of the Diquís
The diquis delta pebble and the former Colombian
chieftain's residence include four archaeological sites.
The diquis Delta, located in southern Costa Rica, is
considered to be a unique social, economic and political example of the period from 500 to 1500 A.D. and was
listed as a world cultural heritage in 2014.
This cultural heritage consists of artificially built mounds,
paved areas, cemetery sites, and incredible giant stone
balls in Costa Rica. Located in the diquez Delta and Cano Island, Costa Rica's giant stone balls, with a number of
more than 300, are stone carvings made by Costa Rican aborigines from 200 to 1500 BC, mostly gabbros. These
stone balls vary in size, with a large diameter of 6.6 feet
(about 2.57 meters), and a small diameter of only a few centimeters. The spherical surface is extremely smooth
and can be seen by light. They are very ideal balls, with
some inexplicable patterns carved on them, including
straight lines, slashes, triangles, etc., intertwined with each other. As for their manufacture and use, it is still a mystery.
8
Monteverde Cloud Forest Reserve
If you are going to explore mysterious Costa Rica, there
is one place you have to go. This mysterious place has been rated as one of the world's top ten most charming forests.
As for where the mystery is and where the charm is, you
still need to visit it in person. This is the monteward cloud forest reserve.
Located in the provinces of Puntarenas and Alajuela in
Costa Rica, the Monteverde Cloud Forest Reserve was
founded in 1973 and consists of a tropical rainforest covering an
area of 10500. About 70000 people visit this reserve in its original state every year. Montewater cloud forest reserve
is well-known for its biodiversity and integrity, which is of
great significance for biological protection and research.
The reserve consists of seven ecological areas, 90% of which are primeval forests. It is an ecological diversity reserve,
home to more than 2500 plants, 100 mammals, 400 birds,
120 reptiles and amphibians, and thousands of insects.
About 10% of the more than 2500 plants in the monte
water cloud forest reserve are endemic to the region.
The exotic flowers and plants make the whole reserve more charming.
9
Costa Rica Tree House
Costa Rica Tree House Hotel is located in Gandoca-Manzanillo Wildlife Refuge) near Punta Uva, Costa Rica. It is a privately built tree hotel with a quiet natural atmosphere. If you travel to Limon province, Costa Rica, and you don't want to live in a luxury hotel in a noisy city, then this treehouse hotel is the ideal choice. This extraordinary hotel allows you to stay away from the hustle and bustle of the city and enjoy the amazing adventure of nature. Treehouse Hotel is a hotel full of the original natural environment, showing a unique charm in the tropical rain forest, living on tall trees, covered by shade, doors, and Windows, and well furnished, like the elves in the rain forest. Each tree house has been carefully prepared for tourists so that you live comfortably and happily. Visitors can stay in a tree house in the woods for just a few days or for a long time, a perfect time away from modern life. Every morning to get up in the lovely birds, you can forget the hustle and bustle of the city, and enjoy the natural beauty of the original ecology.
10
Talamanca Range-La Amistad Reserves / La Amistad National Park
The unique Talamka Yangzhi-La Amistad reserve covers more than 800,000 hectares in Central America, on the border of Costa Rica and Panama. The reserve is marked by quaternary glaciers, where North and South America's flora and plants live in mixed areas, and tropical rainforests cover most of the reserve. Four different Indian tribes lived on the land, and they profited from the close cooperation between Costa Rica and Panama. Due to the climate characteristics and the fertile richness of the soil, the area presents colorful landforms and landforms, which constitute many different habitats. The forest in the clouds, the Lilliput landscape, the desolate valley, the descendants of Sibu, and the sacred birds worshipped by the Aztecs are appreciated. In addition to the natural wonders, the area also has a large number of ancient cultural relics. So far, more than 200 sites have been found, including tombs, stone pillars, and prehistoric rock paintings, covering a history of more than 12,000 years.
11
Alena Volcano
Mount Arena is one of the most active volcanoes in the world, and it is the most famous and active volcano in Costa Rica. About 147 km northwest of the capital, San Jose, at 1,633 meters above sea level. Its conical crater, which can be seen from anywhere for several kilometers nearby, is particularly magnificent and imposing against the blue sky and white clouds. Mount Arena, which is 1,633 meters high, once had a large eruption on July 29, 1968, when the lava was said to have covered more than 700 hectares of the surface, causing much damage. The arena is now quiet, with occasional small eruptions. The trails inside Arena National Park and the nearby hills are the best places to watch the volcano. The volcano erupted intermittently, causing a great volcanic haze and a huge roar above it, and it can be seen from dozens of kilometers away. At night, Mount Arena is even more spectacular, with magma rolling down with molten rocks, creating strange but brilliant fireworks, usually at least five kilometers away, one of the famous wonders of Central America. With the beautiful lakes and mountains near the volcano, the picturesque scenery, and steaming hot spring rivers winding among them, you can soak the hot spring almost anytime and anywhere, so the tourists here are very many.
12
Irazú, Vol.
The Irasu volcano is in central Costa Rica, located about 60 kilometers east of the Colombian capital, San Jose, and is located at 3,432 meters above sea level. The crater, 1,050 meters in diameter and 300 meters deep, with a pool of green water at the bottom and smoke above, is one of Costa Rica's most famous tourist attractions. Mount Irasu, the highest of the seven volcanoes in Costa Rica and the highest peak of the Central Mountains, stands on the mountains with views of the Pacific and the Atlantic Oceans. Ilisu is an intermittent volcano composed mainly of basaltic and andesite. It erupted in 1841,1920, and 1963, with the most recent eruption occurring in 1978, with three craters left behind. The Irasu volcano is not a barren land, here is the beautiful scenery, dense forests, lush flowers, and plants, is a rare tourist resort. White winding mountain road like a beautiful belt winding green hills, fertile volcanic ash for agricultural breeding provides favorable conditions, the valley is green, strong crops, clear streams in the mountains through, issued a pleasant sound, tall and straight pine growth on the steep rocks, is not a kind of scenery. Costa Rica is known as the "garden of Central America", and the Irasu volcano is the garden, which attracts tourists from all over the world with its own unique natural scenery and volcanic wonders.
13
Area de Conservación Guanacaste
Guanacaste Nature Reserve stretches in northwest Costa Rica, 12 miles from the Pacific, crossing the lowlands along the Pacific coast over three volcanoes and subduction into the lowlands, covering about 105 km to a maximum of 1,916 m. In 1999, the Guanacaste Nature Reserve was listed as a UNESCO World Natural Heritage Site. The reserve covers 88,000 hectares of land and 43,000 hectares of sea, which statistics not included in the subsequent 3,000 to 5,000 hectares newly added to the reserve. Guanacaste nature reserve includes a series of volcanic areas, one of the most famous is hole-la, the volcano has three craters, and a lagoon, the last observed eruption was in the 1970s, but there is still a crater has been a jet, and another 32 rivers, 16 geysers originated near the volcano. The Guanacaste Nature Reserve is one of the most important natural habitats in the world, maintaining biological diversity, including the best dryland forest habitat, biomes from Central America to northern Mexico, and major endangered plants and animals. The land and coastal environment of this place are important for ecological activities, including evolving, continuing, and restoring Pacific tropical dryland forests; upland migration, other interactive biological and ecological activities, and the rise and development of coral colonies and reefs.
14
Cocos Island National Park
Cocos Island National Park, 550 kilometers away from the Pacific coast of Costa Rica, is the only island in the tropical eastern Pacific Ocean. It is located closest to the northern equatorial countercurrent and where the island and the surrounding Marine ecosystem fully affect each other. Therefore, this area is an ideal laboratory for studying biological processes. In 1997, UNESCO listed it as a World Heritage Site. Cocos Island is rugged, in nature's uncanny "creation", the island reefs, waterfalls, steep cliffs, and mazes of underground holes everywhere. The underwater world of Cocos Island is recognized as the best place for the world to watch pelagic creatures, with transparent, blue waters, such as sharks, rays, tuna, and dolphins. And the island's rare flora and fauna attract tourists from all over the world every year. According to statistics, there are 97 species of birds, 2 species of extinct reptiles, 57 species of crustaceans, more than 500 species of Marine mollusks, more than 500 species of insects, more than 300 species of seawater fish, 5 species of freshwater fish, the coral reefs here are colorful and colorful everywhere.