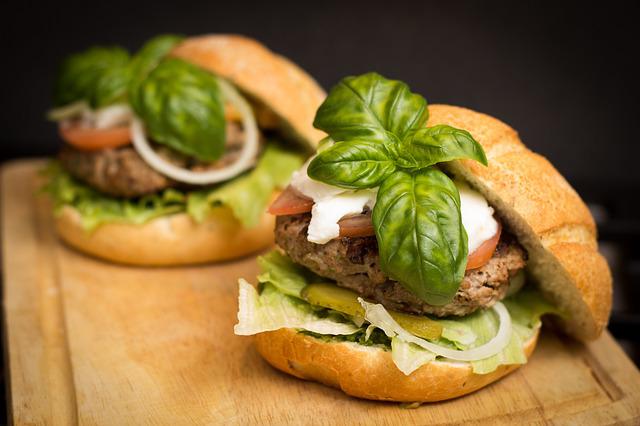 order
City
country
summary
1
Bangkok
Thailand
On the streets of Bangkok, the capital of Thailand, businessmen cook and make all kinds of delicious and cheap Thai cuisine such as soup, rice, and noodles. Restaurant supply: delicious food from all over the world, including French dessert, grilled BRET, Italian cream bacon noodles, and Latin seafood salad, can be eaten here. Thai Cuisine: dongyingong is very spicy, with unique lemon grass and galanga vanilla cooking food. All kinds of fruits and snacks with complete color and taste, such as coconut milk, red beans, soybean milk, job's tears, mango glutinous rice, sand ice, fried River noodles, and so on, make people linger and forget to return.
2
Hong Kong
China
Hong Kong is a metropolis of the world, which gathers delicious food from all over the world. Causeway Bay, Kowloon City, East Tsim Sha Tsui and Mongkok, Hong Kong, and other places are full of restaurants on many streets. Restaurants full of Asian flavors are all over Hong Kong, including Korean barbecue, Vietnamese salad rolls, Japanese sushi, spicy Thai soup, fragrant Indian curry, and other special dishes. Chinese restaurants in Hong Kong offer special dishes from all over China, especially Guangdong restaurants. Other authentic dishes include Sichuan food, Beijing food, Shanghai food, Chaozhou food, Hunan food, etc. there are vegetarian dishes that pay attention to simplicity and tea with traditional Cantonese snacks for breakfast. Hong Kong is a popular folk traditional food, which has been rooted in Hong Kong, such as small peach cake, almond cake, blind male cake, New Year cake, zongzi, fish egg, egg tart, chicken cake, small coconut pile, peanut cake, sesame cake, Acacia pastry lattice cake, peanut sugar, bag noodles, egg, peanut beans, South frankincense crisp corner, chess cake, fried rice cake and so on.
3
Tokyo
Japan
Tokyo, the capital of Japan, is the gathering place of the world's delicious food. All kinds of delicious food in the world can be found here. When you have the opportunity to come to Tokyo, you must taste traditional Japanese Cuisine: sushi, string roast, ramen, Shouxi roast, fried pork chop, tempura, udon noodles, Kobe beef, Huaishi cuisine, and crab cuisine. If you came to Tokyo to taste delicious food, you won't regret coming here. Japanese desserts: candy, pudding, chocolate, ice cream, and so on. They look very exquisite, like works of art, so you don't want to eat them.
4
Chengdu
China
When people from all over the world go to China, they must go to Chengdu, because there are so many food paradises in Chengdu, such as snacks, Sichuan cuisine, and hot pot. All people in Chengdu not only love to eat but also can eat very well. Therefore, you can hardly touch bad restaurants in Chengdu. One thing is very important: the citizens of Chengdu are very hospitable. So here, all problems can be easily solved, so this city is very suitable for visiting. Moreover, in Chengdu, eating is a very important thing. People in Guangzhou prefer morning tea, while people in Chengdu prefer night snacks. Noisy barbecue stalls and large food stalls can also be seen at 2 or 3 o'clock in the middle of the night. When you come to Chengdu, you must not miss the good opportunity to eat supper and grounding. UNESCO awarded Chengdu the title of "world food capital".
5
Mumbai
India
Mumbai, the capital of India, is also a world food center, where all kinds of dishes and specialty restaurants can be found. From the high-end restaurant attached to the five-star hotel to the famous night market Chef "Bada MIA", you can enjoy this delicacy everywhere. If you are a night eater, I suggest you might as well try the local roadside stall. There is a dish called halal barbecue, which can be called a major feature. In addition, the best restaurant in Colaba is a Chinese restaurant called "Nanjing", which serves juicy and thick steamed crab and fried lobster. Mumbai's Curry Rice, fried bread poorI, and patties cooked with lobster mixed with spicy sauce should not be missed.
6
New Orleans
USA
New Orleans is a famous Carnival city in the United States. Its traditional and unique cuisine also attracts friends from all over the world. On weekends or holidays, there are also many local tourists. Streets and alleys are full of special restaurants with excellent taste. Here, tourists can fully enjoy the pleasure brought by delicious food. While enjoying the delicious food, enthusiastic chefs and professional waiters use their way to let you fully understand the food culture of New Orleans. Classic delicacies include crayfish rice, sandwiches, Bennett cakes, okra soup, a variety of assorted rice and so on.
7
Istanbul
turkey
Istanbul, the capital of Turkey, is an extremely active city. Local people love life very much, the pace is slow, and the local environment makes people feel very comfortable. Not to mention delicious food, here you can see tourists from all over the world, a cup of Turkish coffee, and a paradise for roadside snacks – the charm of Istanbul cuisine is hidden on the street, with dozens of tempting snacks. Classic delicacies include Turkish rotary barbecue, pot stew, ramajun pizza, Turkish drinks, and famous ice cream, which are also worth a try. There are also many healthy foods, such as grape juice boiled into syrup, yogurt, steamed buckwheat, and so on. Turkish cuisine is very famous around the world. The delicious taste of its fresh materials is unmatched by ordinary delicacies.
8
Paris
France
Paris, the capital of France, is the most representative city in the elegant French food culture. The classic delicacies include French minced meat, French egg, and milk jelly, French snails, and pork pot dominated by pickled pickles and goose liver. They are very famous delicacies in Paris. The dishes here pay special attention to collocation. It is not only the choice of spices that should highlight the original flavor of the ingredients but also the need to use specific wine to set off the overall perfection of the dishes. The lazy and exquisite life in Paris on the Seine river always starts from the taste buds.
9
Buenos Aires
Argentina
Buenos Aires is full of delicious food. Whether you eat meat or not, you will be happy. Most restaurants offer parrellada (barbecue), and spaghetti at a unified price, and some also offer minute (fast food), but in recent years, a large number of international and exotic restaurants have suddenly appeared in the Palermo Viejo district and near Las casitas. Another food focus area is in Puerto Madero District, but 90% of the restaurants here are very unique and expensive. Fried and roasted food are more available here than fried food.
10
Beijing
China
Beijing also shows the tolerance and magnanimity of the capital for delicious food. It can not only carry the delicacy of palace dishes but also contain the home style of stewed soybean juice. It has a wide range of delicious dishes from all over the world and embraces the customs of Kyushu. Whether it is the legendary Manchu and Han banquet, the characteristic delicacies all over the country, or the exquisite and elegant exotic western food, it will always occupy its own place in Beijing. Beijing snacks have a long history. The representatives of Beijing snacks include bean juice, sour plum soup, xiaowotou, Poria cocos cake, preserved fruit, ice sugar gourd, aiwowo, pea yellow, donkey roll, enema, belly burst, fried liver, etc. Beijing roast duck, instant boiled mutton, fried diced chicken in soy sauce, fried tripe kernel in oil, three white grains, braised shark fin in yellow sauce, imperial concubine chicken, three non sticks,s and fried Bergamot rolls are all well-known famous dishes.
11
Bologna
Italy
Bologna's charm lies in its ancient urban area, rich and colorful cultural and artistic activities, and its long history of coexistence with Italy. Bologna cuisine is famous all over the world, so it is also jokingly called "fat city". The biggest specialty here is the world-famous Italian meat sauce noodles. Famous delicacies include Bologna lasagna, Bologna meat sauce noodles, tortellini ravioli, salami sausage, Modena traditional balsamic vinegar, and so on.
12
Cairo
Egypt
In Cairo, you can taste delicious food from all over the world, and Chinese food is no exception. It can meet the dietary needs of tourists from all countries and tastes. You can either enjoy delicious food in your hotel or go to the streets of Cairo for a delicious food exploration trip. Common Egyptian dishes include kebabs, roast pigeons, kusari, etc. In addition, broad beans are a portion of essential food for the Egyptian people. Its manufacturing methods are diverse, and the food is also full of tricks. For example, cut rotten broad beans, fried broad bean cake, stewed broad beans, dry fried broad beans, and raw green broad beans. There are also all kinds of fresh juice and sugar red tea in Cairo, which are very worth a try.
13
Mexico city
United States of Mexico
Mexico's diet has been rated as a human intangible cultural heritage by UNESCO because of its rich diversity and traditional culture. Mexican food is inseparable from corn and pepper. Corn tortillas, corn porridge, corn soup, corn rolls, corn dumplings, corn spring rolls… There are countless. Corn can be compared to the essence of Mexican culture, which is not too much. Special snacks in Mexico City include pickled seafood, taco, fajita, and spicy bean roast beef. Corn, cactus, pepper, and seafood are all representative foods in Mexico. Sour and spicy are the characteristics of Mexican food, which is famous for its strong taste.
14
Guangzhou
China
As a large city and an open city in mainland China, Guangzhou has a large number of immigrants from all over the world, so you can meet all kinds of world food here,
The immigrants who have settled here are used to Chinese-style catering. There are very distinctive delicacies in Guangzhou. If you go to Guangzhou that day, you must have a try:
Vermicelli, Guangzhou soup, roast wax, porridge, Nanxin double skin milk, radish, beef offal, wonton noodles, and so on.