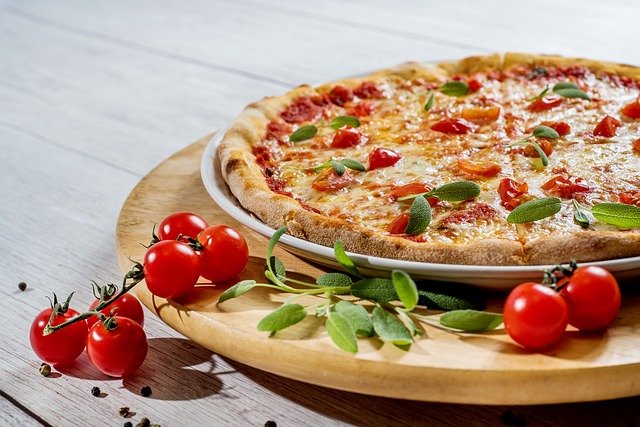 order
Region / Country
Food Name
summary
1
The United Arab Emirates
Shawarma
Shawarma is one of the few foods that the public can afford
in the United Arab Emirates. Exactly, For this reason, it has become the most popular dish in the country. It is made of
pita A recipe made of bread with roast meat (usually a
mixture of lamb, chicken, Turkey, or beef) and vegetables.
It usually has tahini, chickpea paste, or hot sauce on top.
2
Ukraine
Varenyky
A dumpling filled with mashed potatoes, cheese, pickles, cabbage, or meat.
They are boiled or steamed, and then ingredients like fried
Salo (pig fat) and onions are added, And with Smetana (a
sour cream).
3
U.S.A
hamburger
The United States is so vast and there are so many kinds of meals that it is almost difficult to choose one kind as the
United States representative of Chinese cuisine. If you have
to choose a meal with American characteristics, it is hamburgers, especially when they are associated with
French fries When matching milkshakes.
4
Venezuela
Pabelloncriollo
Pabelloncriollo is made of white rice, stewed black beans,
and a kind of shredded meat called desmechada.
5
Welsh
Clark's Pies
It has a lovely nickname called "cookies" or "clarksies",
which is a salty meat pie from Cardiff, Wales. This pie is
made from a secret recipe and usually contains meat, vegetables, and gravy.
6
Slovakia
BryndzoveHalusky
Bryndzove halusky is made of potato dough piece by piece
with light sheep milk cheese (bryndza) and bacon.
7
Slovenia
Kranjskaklobasa
Kranjskaklobasa is a Slovenian pork sausage similar to
polish smoked sausage. Its raw materials are only pork
(20% of which is Bacon), salt, pepper, water, and garlic.
8
South Africa
Biltong
Biltong is a kind of dried meat unique to South Africa. It is
made of beef or game-like ostrich. Compared with
other beef jerky, it has an excellent taste. This salty
and spicy dry meat strip is really delicious. Because the
quality of each place is different, ask the local people
where the best beef jerky is.
9
the republic of Korea
Banchan
Traditional Korean cuisine consists of many kinds of snacks,
so it is almost impossible to order only one dish, and it is impossible for someone to eat only one dish. Therefore, Koreans like Banchan. This dish with rice will be shared
with you. These dishes may be kimchi (fermented spicy cabbage), Guk (a soup), gochujang (fermented pepper),
and jiggle (a stew or vegetable).
10
Spain
JamónIbérico
Jam ó n IB é Rico is a salty, pickled ham made from the
hind legs of pigs. It's a typical Spanish dish, especially
when it's served with spirits, hard bread, and olive oil.
11
Scotland
Smoked salmon with toast
On smoked salmon, drop a few drops of fresh lemon juice,
add freshly baked bread, and match it with butter or
cheese. Think about it, it makes people salivate.
12
Saudi Arabia
Kabsah
It is made of complex spices, such as clove, cardamom,
saffron, cinnamon, pepper, nutmeg, laurel leaves, and
so on Made of. It is usually mixed with meat and vegetables
for people to enjoy. It's all over the Middle East, but in
Saudi Arabia Arab, is particularly popular.
13
Russia
Borsch
Borscht is made from beetroot. General cold food (of course, it can also be eaten after heating), which is often drenched with a cup of water or Some sour cream.
14
Romania
Sarmale
Sarma is made of pickled cabbage leaves wrapped in rice and rich minced meat. It's winter in Romania Very, very popular.
15
the Philippines
Adobo
Adobe is a popular spice, but in the Philippines, it is a dish – that adds vinegar, soy sauce, garlic, and oil to the meat (pork or chicken). This dish is very popular, also known in the Philippines
"Unofficial national cuisine".
16
Norway
Rakfisk
Rakfisk is made from trout pickled and fermented for several months. Instead of cooking, it can become the protagonist with onions and yogurt.
17
Mexico
Mole sauce
Mole sauce is the most complex and delicious sauce in the world. It contains rich flavor, and cream The wonderful combination of chocolate and spicy makes people nostalgic. It originally originated in Oaxaca, Puebla state, but it is all over the world that Mexican tacos drenched with mole sauce can be found in Mexico.
18
Malaysia
Nasilemak
Nasilemak has been rated by the public as Malaysia's "unofficial" national dish, including cooked rice with coconut milk and vanilla leaves. Nasilemak, wrapped in traditional banana leaves, is often accompanied by Chili Ikan Bilis, peanuts, and boiled eggs.
19
Japan
Rice with pork cover
Sushi may look more like a well-deserved representative of Japanese cuisine, but it can't be missed. The rice is covered with pork, crispy pork chops, eggs, and condiments.
20
Italy
Pisa
Originated in Naples, Italy, the largest city in southern Italy. Naples pizza is chewy and crisp, and most of the ingredients are of great quality, such as fresh tomatoes, mozzarella cheese, cloves, and meat added to your taste. Here, pizza is an art, and pizza Iolas is an artist.
21
Georgia
Khachapuri
Khachapuri, this delicious, chewy bread is filled with cheese and eggs. This dish comes from Georgia, a small country in Eastern Europe.
22
Netherlands
Soused herring
Soused herring is a dish in which raw herring fillets are pickled in a special seasoning. It may choose cider, wine, sugar, vanilla, or spices as pickling.
23
India
Tandoori Chicken
In India, there are great differences in food cultures in
different regions. Therefore, it is almost impossible to
choose only one dish to represent the whole of India.
In the north, dishes are generally rich in meat, thick curry,
and delicious bread. The south is more vegetarian and likes
to use heavy spices. The chicken used in this dish is seasoned with Tandoori masala and baked in Tandoor (a mud oven).
It is usually accompanied by vegetables, yogurt, and rice.
24
Indonesia
MartabakManis/ TerangBulan
Martabak Manis is a sweet and thick Indonesian pancake. Its top and bottom are pancakes, and the middle can contain your favorite dessert. Imagine everything from chocolate to grated cheese, peanut slices, and even banana slices.
25
Canada
Poutine
Poutine comes from Quebec and drizzles French fries with
gravy and cheese. It is a delicious energy giant coffee.
After eating it, you can feel the warmth from the stomach
and the whole body.
26
China
Steamed Dumplings
In a country with a large area and a wide range of cuisines,
it is very difficult to choose only one dish. But xiaolongbao
is really an impressive delicacy. It originated in Shanghai,
filled with delicious fresh meat and especially boiled broth, steamed
in bamboo drawers.
27
Croatia
Paški sir cheese
Pa š Ki Sir cheese is a hard cheese derived from Croatian
sheep's milk. Produced on Pug Island, it is so famous that
it can be seen all over the world.
28
Egypt
Molokhia
It sells well throughout North Africa, but it is particularly
popular in Egypt as the origin of molokhia. This Egyptian
dish uses molokhia (a bitter dish) to peel off the leaves
of its stems and chop them up and cook them together
with cooked coriander and garlic. It is generally used to
treat chicken, rabbit, mutton, or fish.
29
England
Roast beef with Yorkshire pudding
Roast beef with Yorkshire pudding is a British national dish. The fragrant gravy mixed with soft dough has a happy taste.
30
Australia
Pie floater
It is often praised as the perfect antidote food – pie float, which is an Australian meat pie. It is often eaten together with a rich mung bean soup. Sometimes it is sprinkled with ketchup, vinegar, salt, and pepper.
31
Austria
Wiener schnitzel
Vienna fried pork chop can even be synonymous
with Austria. This kind of steak is made of very thinly
sliced beef sprinkled with bread crumbs, and then deep
fried. It is usually served with lemon and coriander,
as well as potatoes or rice.
32
Argentina
Asado
As the country with the highest meat quality in the world, Argentina is the guarantee of delicacy. Every barbecue is an unparalleled classic, especially some rural flavors.
34
Belgium
Moules-Frites
Mules fries (mussels and French fries) may also be
available in other countries, such as France and the United
States, but this delicious combination actually originated in Belgium. Mussels can be cooked in
different ways (cooking wine,
Butter, spices, or tomato broth) with crispy French fries. Finally, have a cool Belgian beer to wash away the greasy smell
in your mouth. Is there anything better in midsummer?
35
Brazil
Feijoada
Brazil is really a big food country, so it is difficult to choose only one dish. But the most representative dish in Brazil is probably the "national meal" – black bean rice, which is composed
of stewed black beans, smoked beef, and pork. It is usually accompanied by farofa, rice, cabbage, chili sauce, and a slice
of orange to help digestion.
The information is in no order!