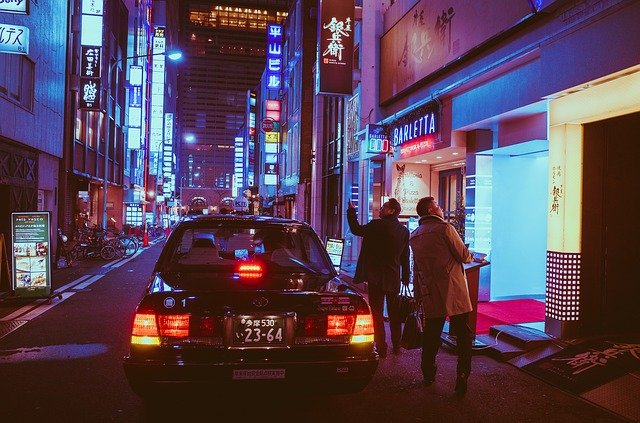 Table and seating
In Japan, there are Japanese low tables and cushions. In Japan, I say itadakimasu (I'm going to start eating) before dinner and gochisosama (deshita) after dinner (thanks for your hospitality). Eat together in Japanese families and restaurants (such as taverns), and order several kinds of dishes. When we eat together, you should use public chopsticks to take some food from the big plate and put it on your own special plate.
Precautions when eating at the table
Blowing your nose in public should be avoided, especially at the dinner table
Try to eat the food on the plate as clean as possible
Avoid talking about toilets or offensive topics before and after meals
Try to avoid burping and other behaviors
After the meal, put the used tableware back in the position at the beginning of the meal, including covering the bowl and putting the chopsticks back into the chopstick box or paper bag.
Precautions for drinking
When drinking alcoholic beverages, the Japanese are used to pouring wine for each other, so you can do as the Romans do in Japan. Getting drunk is considered very bad behavior. At the beginning of the meal, people usually say "Kanpai" and then raise their glasses to drink. At this time, we should avoid speaking Chinese "Ching, Ching" because the pronunciation of "Qing" is easy to be heard as "Qin" by Japanese, and the Japanese pronunciation of "Qin Qin" means male genitalia.
How to eat rice
With a bowl in one hand and chopsticks in the other, hold the bowl to your mouth. Unlike sushi, white rice is generally not eaten with soy sauce.
How to eat sushi
Pour the sauce into a small plate. Pour as much as you can. Don't waste it.
There is no need to add green mustard to the sauce because except for some sushi that does not need to be served with mustard, green mustard is added to most sushi. If you like to add mustard yourself, it is polite to add a small amount, which is also a respect for the sushi makers. If you don't like mustard very much, you can order some sushi without mustard in advance. Eat sushi, preferably one bite at a time. Eating it several times often destroys the delicate shape of the food. In addition, you can eat sushi with your hands or chopsticks according to your habits.
If you are holding sushi, dip a piece upside down into soy sauce, and the fish part moves forward. There are several new types of sushi that should not be dipped in soy sauce, such as salted ones. If it is warship sushi, the correct way to eat it is to pour a small amount of sauce on the sushi instead of immersing the sushi in the sauce.
How to eat sashimi
Pour the sauce into the prepared saucer. You can put some mustard on the sashimi, but not too much because it will destroy the original flavor of the sashimi and may offend the sushi chef. When eating, dip the sashimi in the sauce. In addition, some sashimi should be tasted with ginger, not mustard.
How to drink soy sauce soup
Pick up the bowl and drink the soup. Use chopsticks to pick up the soup and eat it.
How to eat noodles
Put the noodles into the mouth with chopsticks, and they can be smoked rhythmically and can make a sound. It is normal to eat noodles in Japan, it is not considered impolite, so you can boldly eat noodles, all the Japanese around are like this. When drinking noodle soup, you can use the store's spoon or serve the bowl directly.
How to eat Japanese Curry Rice
For rice food like Japanese curry rice, since it is white rice covered with vegetables (such as large bowl-covered rice), the food is mixed with the food, so it may be difficult to pick it up with chopsticks, so you can choose to eat it with a spoon.
How to eat big pieces of food
Separate the food with chopsticks, take a bite, then put the rest back on your plate and enjoy the food at your own pace.
Table manners that Japanese are prone to make mistakes
こぼれそうだからと手てを受うけ皿ざらの代かわりにするのは、上品じょうひんそうに見みえてNGマナーです。懐紙かいしを使つかったり、持もち上あげてよい食器しょっきの場合ばあいは、食器しょっきを持もち上あげて食たべます。
  刺身さしみや焼やき魚ざかな、大鉢おおばちの皿さらは持もち上あげて食たべないので、そのままお膳ぜんに置おいたままいただきます。基本的きほんてきに小鉢こばちや小皿こざら、お椀わん、どんぶりは持もち上あげてOKです。
お造つくりの刺身さしみを食たべる時ときは、わさびを醤油しょうゆに溶とかすのではなく、刺身自体さしみじたいにわさびをつけてから醤油しょうゆにつけて食たべましょう。醤油皿しょうゆざらは、持もち上あげても大丈夫だいじょうぶです。
日本料理にほんりょうりはお座敷ざしきでいただく場合ばあいも。お座敷ざしきでの座布団ざぶとんや敷居しきい畳たたみのへりを踏ふむのは、マナー違反いはんとされています。訪問先ほうもんさきでも同おなじで、相手あいてへの敬意けいいを欠かいた行為こういと見みなされることに。
おしぼりはナプキンとは違ちがい、手てを拭ふくものなので、テーブルや口くちもとを拭ふかないようにしましょう。テーブルに何なにかこぼした時ときは、お店みせの人ひとに頼たのんで拭ふいてもらいます。口くちもとを拭ふく時ときは、持参じさんしたハンカチやティッシュ、懐紙かいしなどを使つかって。
食たべた後あとは、器うつわやお皿さらは元もとの位置いちに戻もどしておけばOKです。食器しょっきが傷付きずつく可能性かのうせいもあるので食器しょっきを重かさねたり、片かたづけたりすることも不要ふようです。
  かしこまった場面ばめんでなくても上記じょうきのような振ふる舞まいは、意外いがいと見みられているポイントです。「きちんとしていたつもりがマナー違反いはんだった……」ということにならないように、今一度日本料理いまいちどにほんりょうりのマナーを見直みなおしてみませんか。