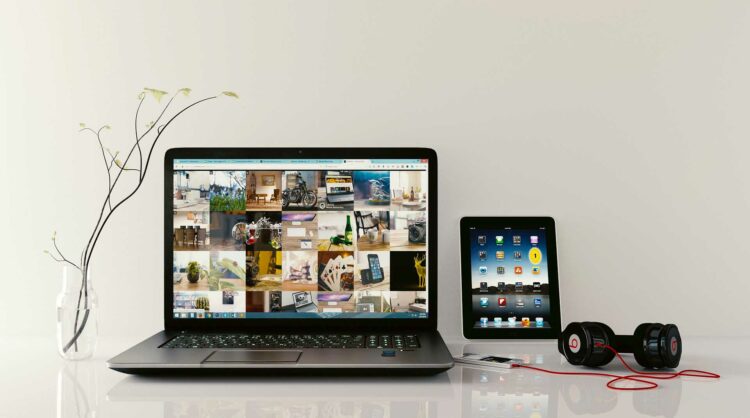 Name
Website
Relationship
Introduction
NepaliSite.com
http://www.nepalisite.com
Nepalese
Nepalese entertainment website with music, videos, online TV, fashion, singers, models, Nepalese news, and more.
CyberNepal
http://www.cybernepal.com.np/
Nepalese
Nepal's number-one entertainment portal with articles and photos of Nepalese celebrities from all walks of life.
Nepal News
http://www.nepalnews.com
Nepalese
Nepalese news, weather, newspapers, and other news and information.
Nepal Times
http://www.nepalitimes.com
Nepalese
Nepali Times is a weekly English-language newspaper that provides in-depth coverage of Nepali politics, business, culture, tourism, and society.
Gorkhapatra
http://www.gorkhapatra.org.np
Nepalese
Gorkhapatra is the oldest national daily newspaper in Nepal. It is run by Gorkhapatra Sansthan. It was launched as a weekly in May 1901 and became a daily in 1961.
eKantipur.com
http://www.ekantipur.com
Nepalese
Providing the latest news and headlines including national, international, political, sports, finance, business, entertainment, pictures, videos, and much more.
Onlinekhabar
http://www.onlinekhabar.com
Nepalese
The largest news website in Nepal.
Setopati
http://www.setopati.com
Nepalese
Nepal's digital newspaper, online Nepalese news, covers Nepalese politics, society, markets, arts, entertainment, and sports.
Nepal National News Agency
http://rssnepal.org.np
Nepalese
The National News Agency (RSS) has a nationwide network and is the largest and longest-serving news agency in Nepal.
Khabarhub
https://www.khabarhub.com
Nepalese
Khabarhub is Nepal's trusted digital news media, telling and spreading the truth as it is by avoiding alliances with any special interests and observing all protocols. It contains political, business, national, social, sports, health, technology, lifestyle, and entertainment news in addition to exclusive interviews, opinion pieces, features, and more.
Ratopati
https://www.ratopati.com
Nepalese
Tatopani is the best online news portal in Nepal covering politics, opinion, sports, entertainment, corporate, English news, blogs, and other news in Nepal.
News 24 hours
http://www.news24nepal.tv/
Nepalese
News 24 is a leading Nepali television station that provides news services 24 hours a day, including political, economic, social, cultural, and educational aspects. The official website of the station provides information on program schedules, program previews, online program viewing, etc. The website language is English.
Gorkha News Newspaper
http://www.gorkhapatraonline.com/
Nepalese
The Gorkha News is Nepal's oldest Nepali language newspaper, based in Kathmandu.
Nepal Federal Government Network
http://www.nepalgov.gov.np/
Nepalese
Website of the Federal Government of Nepal in the English language with various links to official websites of the country's leadership, government departments, legislature, judiciary, etc.
Kantipur.com
http://www.ekantipur.com/
Nepalese
Kantipur.com is one of the largest web portals in Nepal for email, chat and dating, sports, entertainment, the latest news and information of all kinds, weather and travel, games, etc. The website language includes English and Nepali.
Nepal Daily News
http://www.gorkhapatra.org.np/
Nepalese
Nepali Daily News is the oldest Nepali language newspaper in Nepal with editorial headquarters in Kathmandu. Online Nepali Daily News is an upgrade from the paper edition and allows readers to read the daily, weekly, and monthly e-newspaper online, which is both convenient and quick.
Nepalese Music
http://www.musicnepal.com/
Nepalese
This website aims to introduce traditional and contemporary music within Nepal. The website provides news on Nepali music, multimedia resources related to auditioning and watching, and charts of singles and music videos. It also offers wallpapers of musicians for download. The language of the site is English.
RHINO TRAVEL AGENCY
http://www.adventuresnepal.com/
Nepalese
Established in 1980, Rhino Travel Agency (RTA) has maintained a high standard of travel services during its many years of experience in the travel industry and is committed to providing the most comprehensive and thoughtful travel advisory information and travel services to tourists worldwide. The travel agency has a team of experienced and professional travel service providers who offer a wide range of services such as adventure tours to Nepal, flight booking, accommodation arrangements, hotel booking, and resort booking.
Translated with www.DeepL.com/Translator (free version)
ABC TV (NEPAL)
http://www.abctvnepal.com/
Nepalese
ABC TV Nepal is one of the few television stations in Nepal to provide general programming, offering program schedules, previews of program content, newsman tracking and insights, program highlights recaps, programs to enjoy online, etc. The language of the website is Nepali, the official language.
NEPALL INFO
http://www.nepali.info/
Nepalese
This website provides information resources for easy learning and understanding of Nepal, including Nepali language courses to learn, Nepali fonts to download, Nepali keyboarding software, and more. Not only that, but the site also provides various external links to resources to help users learn Nepali, it is the best introduction for users who want to learn Nepali.