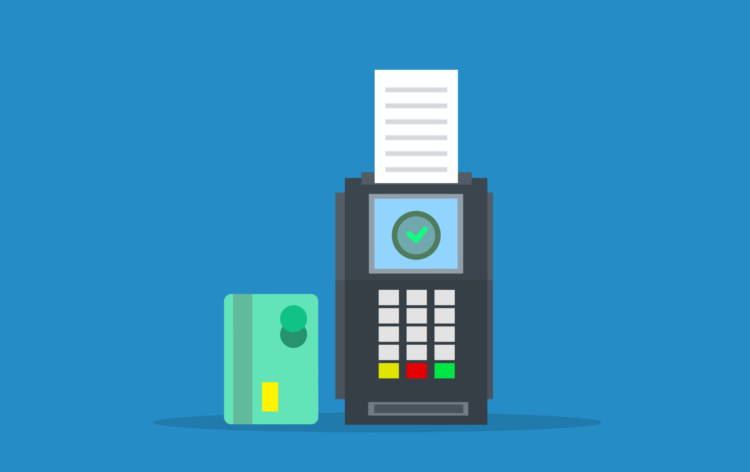 Name
Website
Introduction
paypal.com
paypal.com
PayPal (the brand in mainland China is PayPal) is a wholly-owned subsidiary of eBay Inc. in the United States. 
Established in December 1998 by Peter Thiel and Max Levchin. 
is an Internet service provider headquartered in San Jose, California, that allows the transfer of funds between users who use e-mail to identify themselves, avoiding the traditional methods of mailing checks or sending money? 
PayPal also cooperates with some e-commerce sites as one of their payment methods; however, when transferring money using this payment method, PayPal charges a certain amount of handling fee.
chase.com
Https://www.chase.com/
The largest banking company in the United States.
bankofamerica.com
bankofamerica.com
 Bank of America, established in 1885, is one of the world's leading financial service institutions, dedicated to providing a full range of personal and commercial banking services, covering 21 states in the United States, the District of Columbia, and several countries around the world. ten countries.
wellsfargo.com
wellsfargo.com
Wells Fargo (WELLS FARG), founded in 1852, is the oldest bank in California and the only bank in the United States to receive a AAA rating.
The founders are HENRY WELLS and WILLIAM FARGO.
hdfcbank.com
hdfcbank.com
Founded in 1994, HDFC Bank (HDFC Bank) is the largest mortgage lender in India, the second largest private commercial bank in India, and the fourth largest bank in India. Its shareholder is the Indian Housing Development Finance Corporation.
In 2003, HDFC was awarded the "Best Domestic Bank" in India at the AAA National Awards.
icicibank.com
icicibank.com
Industrial Credit Investment Bank of India, referred to as ICICI. 
It is the second-largest bank in India and the largest private sector bank after the State Bank of India (SBI). 
As of December 31, 2007, the total assets of the Industrial Credit Investment Bank of India were approximately US$96 billion. 
The bank has 955 branches in India, 3,687 ATMs, a call center with 1,500 landline telephones, more than 5 million Internet financial service users, and offices in 17 countries.
americanexpress.com
americanexpress.com
AmericanExpress: American Express Bank is the world's largest comprehensive financial management, financial investment, travel booking, and information processing bank, mainly providing debit cards and credit cards, traveler's checks, travel, financial planning, investment products, insurance, international banking services, etc.
techcrunch.com
techcrunch.com
Group-edited weblog about technology start-ups, particularly the Web 2.0 sector.
capitalone.com
capitalone.com
CapitalOne: Capital One Financial Bank is one of the largest banks in the United States. Based on investment, financing, and fund management, it is a diversified international enterprise group integrating international trade, project development, and investment banking. The business scope covers credit cards, auto loans, home loans, savings, personal credit, insurance, etc.
adp.com
adp.com
Founded in 1949, ADP (Automatic Data Processing, Inc) is one of the world's largest service providers, with an annual revenue of 11 billion US dollars, with about 57,000 employees and 600,000 customers worldwide, dedicated to providing high-quality, core, high-efficiency transaction processing services, and information-based business solutions.
ccavenue.com
ccavenue.com
Offers a payment gateway, credit card transaction, and online payment processing services for merchants from India.
discover.com
discover.com
News and features from the world of science.
usbank.com
usbank.com
US Bank is a financial services company, founded in 1895, headquartered in Minneapolis, with more than 2,000 offices in 24 states in the United States, through its subsidiaries and ATMs provides complete financial brokerage services and provides customers, institutions, and businesses with comprehensive products including banking, brokerage, insurance, investment, mortgage, and payment services.
usaa.com
usaa.com
USAA Insurance Company is a world top 500 insurance service organization established in Texas. It has a Texas insurance department, provides customers with reciprocal insurance exchange policies, and has branches to provide banking, investment Home, business insurance, and other services. 
As of 2012, it had 9.4 million members. 
Founded in 1922, USAA Insurance Company was the first to adopt a novel direct employee sales method, replacing the use of intermediaries for telephone or Internet sales. 
The company's main business scope includes personal property insurance, banking, investment, and financial planning, and other services.
royalbank.com
royalbank.com
Full-service banking, including internet banking, telephone banking, bank machines, and Interac, branch banking, investments, correspondent banking with access to international services.