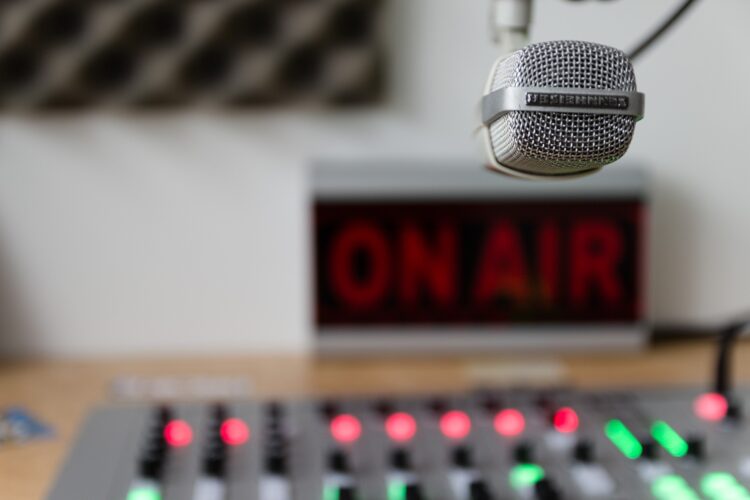 Name
Website
Introduction
spotify.com
spotify.com
Spotify: Free Music Online Player is a free music online player that provides 8 million songs on demand for free. Legalize the P2P technology and get the commercial balance with the form of inserting ads (including sound and pictures).
pandora.com
pandora.com
Pandora Music Radio is the most popular website in the United States that provides online music services. Users can Pandora Radio to listen to high-quality music, users just need to enter a song or an artist they like, and Pandora will create a radio station for the user and constantly play music of a similar style.
npr.org
npr.org
National Public Radio, the largest public radio station in the United States, is a nonprofit with an international reputation for distributing news, talk and entertainment programs from producers and distributors. A privately funded, nonprofit membership organization, NPR is a noncommercial, public exhibition radio station that provides hourly news, features, and archived audio and information for more than a decade.
Translated with www.DeepL.com/Translator (free version)
deezer.com
deezer.com
Offers online listening with the possibility to create playlists and send music.
last.fm
last.fm
Online music catalog with free music streaming, videos, photos, lyrics, charts, artist biographies, concerts, and internet radio.
rfi.fr
rfi.fr
RFI broadcasts worldwide in 19 languages and international news is updated every day. The site provides program and frequency information.
voanews.com
voanews.com
The international broadcast voice of the United States. News and commentary from around the world, are now broadcast to the internet in 32 languages.
rai.it
rai.it
The official broadcasting agency of the Italian government.
irib.ir
irib.ir
Broadcasts national and international programs locally and to all world regions in over 30 languages on mediumwave FM, TV, RealAudio/TV, and on shortwave.
bbc.co.uk
bbc.co.uk
The home of BBC Radio, streaming on the internet.
siriusxm.com
siriusxm.com
Streaming music, news, sports, and talk over approximately 100 channels via satellite to the continental US. Music format details, song request forms. Streaming audio is available for paying customers.
streema.com
streema.com
Listen to live radio broadcasts from around the world. Create a multiple-station playlist for free.
rfa.org
rfa.org
Radio Free Asia (RFA) is a private, non-profit corporation broadcasting news and information in 9 languages to listeners in Asia.
democracynow.org
democracynow.org
The daily independent news program, hosted by Amy Goodman and Juan Gonzalez, airs on over 800 stations.
hannity.com
hannity.com
Official site of the syndicated conservative talk show host, and co-host of Fox News Channel's Hannity and Colmes. Audio, show highlights, and contact information.